Death metal titans return with another huge album. 
Death metal is a pretty simple genre, just give me some cavernous vocals, a bit of reverb on the guitars and midpaced drums and I will most likely like it. This formula can get tiring too, nothing lasts forever. Luckily, there are few bands out there fighting to keep the spirit alive but while introducing some refreshing elements. One of those bands is obviously Oniricous.
Oniricous started as a band in the late 90's but didn't release their first album till 2013, the killer Ritos Diabolicos which I reviewed right away on these same virtual pages (HERE). The band is back now with a new album titled La Caverna De Fuego, again recorded at  Moontower Studios in Barcelona by Javi Félez, and mastered by Patrcik W Engel at Temple of Disharmony studios in Germany. Joaquin Granero, leader and vocalist/lead guitar of the band explained that "with this album we have been able to go a step forward with the production, now recreating a raw and darker sound."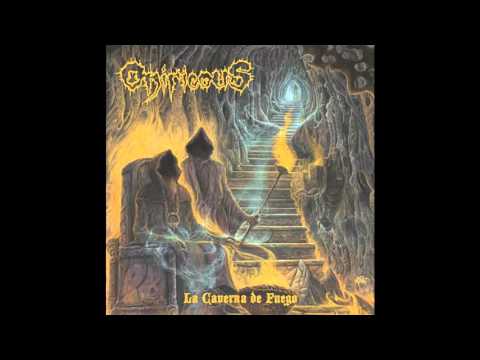 The band continues using the eternal and still vital writings of HP Lovecraft as an inspiration for the band's lyrics, this time Dagon, Cool Air or The Lurking Fear were some of the chosen ones. "The album title and song La Caverna de Fuego is based on The Dream-Quest of Unknown Kadath" added Joaquin. Incredible story by the way.
So far just based on the two track released I can say that the sound is definitely better, it has more clarity and it is a bit more technical when it comes to the compositions. Granero's vocals are pretty unique in this genre and the lyrics are excellent, not just mere copies of the stories. While I don't think this band is trying to change the world by playing death metal, it is unquestionable that they are infusing new blood into this mangled genre. The álbum is being released and distributed by the Spanish label Equinox Discos but according to the band, "this coming winter the album will be released on vinyl." The album cover by Juanjo Castellano is once again able to express the oppressive feeling that emanates from Lovecraft's stories.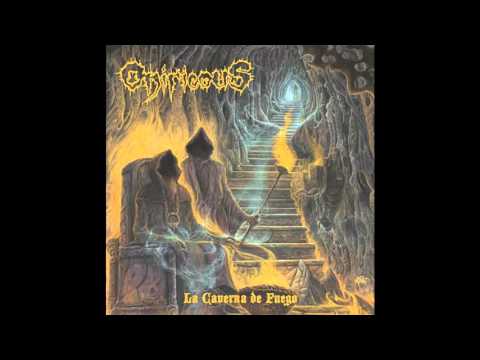 Tracklist of the album is as follows:
Intro
Dentro del Feretro
Dagón
Los Abismos del Éter
Moribundo
La Ultima Puerta
La Caverna de Fuego
Tenebre
Ruinas Ancestrales
Tras el Cristal
Sacrificio
ORDER FROM THE LABEL: 
http://equinoxdiscos.es/index.php?sec=releases
GET IT TOUCH DIRECTLY WITH THE BAND THROUGH FACEBOOK:
https://www.facebook.com/Oniricousband/?fref=ts
Get in touch with us if you want to be featured in some way or another on this site, if have an album that you think is the shit but that only your mum knows about or even if you want to tell your story as a metal head living in Nebraska…that would be awesome: 
jaimeviejomusic(at)gmail(dot)com