The bright side of Black Metal. 
Black metal, I don´t trust you anymore. You are a genre that I usually avoid because it often embraces a lot of things that I dislike: lo-fi production, nazi paraphernalia disguised as pagan ideologies, lazy musicianship or overused themes of goats, semen and destruction.
But this time, black metal, I want to thank you because this is the good side of you. This is the side that blends occult iconography, huge cinematic sound, efficient musicianship and tons of atmosphere. It is the side that pushed the genre with bands like Emperor, Enslaved and Mayhem. While the band obviously is too young to reach the Olympus of the Norwegian gods, that are showing a great deal of discipline and stamina, enough to have gained a great reputation as a killer live band during the last few years opening for Marduk, Bolzer or Absu.
Highland is a young band formed by three Americans of Armenian descent. This little ethnic detail wouldn´t matter in any other context but I think it has influenced the band quite a bit when it comes to the guitar melodies, which at times remind me of the eternal Melechesh during "Wallachian Night Terror". Another band that I can hear echoes of is Inquisition, in the way they command simple but monolithic assaults without too many unnecessary notes thrown in there. "Abu Sindi" is an excellent example of this.
The trio really does an excellent job blending the classic frostbitten sound of early Norwegian Black Metal with the fury and punch of today´s genre like during "Burning in Forgotten Times", probably the most Mayhem sounding of all. For me, what tickles my pickle are headbanging anthems like "Cycle of the Eternal Wheel", "Set Aflame the Path to Zion" or the excellent opener "Loyal to the Nightsky"
Just a few minor things that bother me a bit. Not sure what it is exactly but I find the production a bit too much, not sure if it is too compressed, too loud or too modern but I don´t love it. It works, but again, not my cup of tea. Another problem is that this album 58 minutes long. If you listen to all the tracks, you will find a hard time trying to decide which one is filler, all of them are extremely solid. But again, it is too long and there is not enough variety to justify the length as the music is limited to bass, drums, guitar and vocals.
Overall this is an excellent piece of work. It is rabid, it has tons of atmosphere and the musicianship is top notch. While I don´t think the band has reached their potential, they have crafted a pretty enjoyable snapshot of the history of black metal. Highland has been playing a lot of high profile shows lately so I you have a chance, go and see them because live they are incredible. Don´t believe me? Check out the footage below from 4 years ago when they were already badass, or the one from a few months ago opening for Marduk.
ORDER FROM THE BAND:
https://highlandmetal.bandcamp.com/album/loyal-to-the-nightsky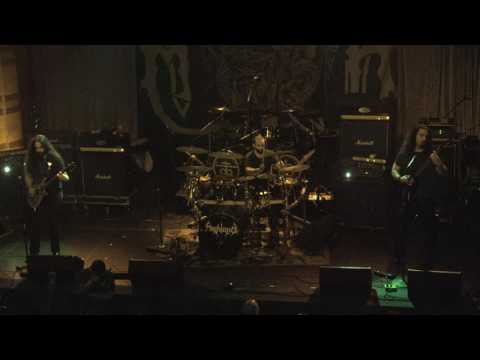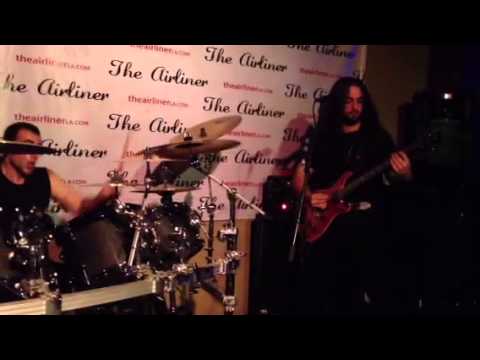 —————————————————————————————
Get in touch with us if you want to be featured in some way or another on this site, if have an album that you think is the shit but that only your mum knows about or even if you want to tell your story as a metal head living in Nebraska…that would be awesome:
jaimeviejomusic(at)gmail(dot)com
https://www.facebook.com/evilwarnings
Youtube channel: https://www.youtube.com/channel/UCKPN4KU-EgTM-IK2V0A9dWA